We recognize that all our patients are unique and deserve to receive dental care that reflects their individual needs. Our experienced and talented dental team is committed to working with you and your family to create a comfortable, stress-free, and rewarding dental experience every time you visit our practice.
We are pleased to welcome you and your family, and we look forward to working with you.
Front Office Team | Clinical Team | Hygienist Team
---
Front Office Team
Melinda
Practice Manager
Our patients will always be my favorite part of dentistry. My biggest reward is being able to help them renew their smile. Helping a patient with the understanding of their treatment and coordinating their care is always exciting. I manage all three of our dental offices, staffing, and patient treatment coordination. It never gets old to see a patient leave with a huge smile on their face.
My dental career started in 1992. I have a business management degree, along with having completed a dental assisting program. I am also on the dental advisory board of Gulf Coast State College. I have taught classes over the years in how to give patients the best treatment. I enjoy assisting them in care, treatment, and financial advice, and insurance information. I have also attended many dental-related training courses. I started with Bay Smile Docs in 2008. I love that our doctors truly care about their team and patients. Our office is like one big family, and we make sure our patients get the best care possible.
Originally from Wheelersburg, Ohio, I love living in the Panama City area. Stan, my husband, is the perfect man for me. We enjoy time with our sons, bonus daughter, and their families. Our ten grandchildren are the best part of any day! We travel most weekends to watch them in various activities and sports. I also enjoy church activities, reading, crafting, and watching all sports, especially my Ohio State Buckeyes and my grandchildren's teams. I truly would not want to be in any other career field.
Danielle
Insurance Specialist
I enjoy working with our patients and seeing how pleased they are with the care our team provides. At the front desk, I answer the phones, schedule appointments, and handle paperwork. I also verify insurance, file claims, and post insurance payments.
I have worked in the dental field for more than 20 years and enjoy working with our patients to achieve their best smiles. Our doctors are also the best — they are dedicated to serving their patients and care about their patients and staff.
Outside of work, I enjoy spending time with my husband of 20+ years and my daughter. We also have two dogs! In my free time, I love to travel and make crafts and cook with my daughter.
Jamie
Beach Office Patient Coordinator
I enjoy seeing our patients smiling and happy at the end of a visit. We offer the best care and always make sure our patients are comfortable during treatment. I help patients over the phone and in the office with paperwork and gathering information. I then put everything into our database and handle schedules and documents.
I started working in the dental field in 2012. I have received training in OSHA and HIPAA and completed an implant educational course. I joined Bay Smile Docs in 2016. It is a blessing to work for doctors who genuinely care for and respect their patients and employees. Our staff is warm and inviting, too. I appreciate the attentive care everyone provides to each patient.
Born in Chapel Hill, North Carolina, I've spent much of my life in the Panama City area. I'm an avid Arizona Cardinals fan and love animals; in fact, I volunteer at our local animal shelter. I also love time with family and friends, relaxing at the pool or beach, and cooking.
---
Clinical Team
Catelyn (Catie)
Dental Assistant
I work hard to make sure each patient feels comfortable throughout the visit. In the clinic, I seat and prepare patients for treatment, obtain their dental records, and work chairside to assist the dentists with examinations and procedures.
I graduated from Gulf Coast State College in 2009 and joined Bay Smile Docs in 2011. Dr. Melzer (my doctor), is a very caring and conservative dentist who does what is best for each patient. It's a great feeling to work with a friendly, supportive group of people who really care.
I was born in Alabama, grew up in Florida, and graduated from Mosley High School. Outside of work, I enjoy time with my husband Justin and daughter Madison. We love camping, kayaking, going to the lake, and watching and attending Alabama football games.
Terry
Dental Assistant
I enjoy seeing someone's life change by improving their smile and dental health. I assist Dr. Melzer with all dental procedures: working chairside and supporting our patient during the visit.
I started working in the field in 1983, completed the AL dental hygiene program in 1992, and joined Bay Smile Docs in 2008. We are like a big family: supporting and encouraging each other as we provide outstanding care to our patients.
My husband Dewayne and I have three adult sons and I'm a proud Navy mom. Outside of work, I love being on or in the water: fishing, paddle boarding, and scuba diving. I also love to cook and bake.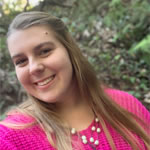 Breanna
Dental Assistant
I graduated from the dental assistant program at Gulf Coast State College in 2019 and was hired at Bay Smile Docs before my internship was completed. I work as Dr. Grandy's assistant and enjoy assisting in all dental procedures. I love meeting new people and helping patients achieve their healthiest smiles!
I am engaged to be married in July 2022. When I'm not at work, I enjoy spending time with my family and friends, fiancé (Ethan), and our fur babies (Tank and Ranger). We love to spend time outside enjoying the sunshine! I've grown up and currently live in Chipley!
Karen
Dental Assistant
Hi, I'm Karen! I have been a dental assistant for 40 years. I have worked with Dr. Gangwisch for about 28 of them. I absolutely love what I do!
While I'm away from work, I enjoy spending time with my husband Gary. We have three granddaughters we enjoy spending time with. We love to travel, visiting our family back home in Louisville, Kentucky, and our family in Georgia.
---
Hygienist Team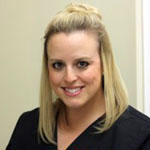 Katie
Dental Hygienist
My awesome patients are the highlight of my days. I appreciate all they bring to our office and partnering with them to achieve a healthy smile. I take radiographs, clean teeth, place sealants, and apply fluoride. I also offer a lot of patient education and encouragement.
I started working as a dental assistant in 2005, after graduating from Gulf Coast, and then returned to school for my dental hygiene degree in 2010. I found my perfect practice and coworkers at Bay Smile Docs in 2012. I enjoy working for honest and caring doctors and alongside people who really care about our patients.
I am a loyal wife and mom. When I'm not working, I enjoy being outdoors at the beach, on a boat, or kayaking. Spending time with family and friends is always a priority.
Sharon
Dental Hygienist
I enjoy working closely with patients to improve their oral health. In addition to offering preventive and maintenance care, I teach patients about dental health so they can keep their smile healthy and strong.
I have an AS degree, am certified to administer local anesthesia, and started in the dental field in 2010. In 2014, I joined the amazing doctors and team at Bay Smile Docs. They make our office enjoyable and a positive space for our patients.
I am happily married and have a beautiful daughter. I love my family, my church, and the beautiful beach we are fortunate to live near.
Tiffany
Dental Hygienist
I was born and raised in Panama City. I attended Mosley High School before earning my certification as an expanded functions dental assistant from Gulf Coast State College in 2003. After working as a hygienist's assistant, I knew I wanted to pursue a career in dental hygiene. I returned to GCSC and graduated with an AS in dental hygiene in 2008.
I joined Bay Smile Docs in 2008 and never looked back! I enjoy making my patients feel comfortable as I provide them with thorough yet gentle cleanings.
When I'm not in the office, I love spending time with my husband and our two kids, exploring God's creation, listening to music, and being in the kitchen.
Haden
Dental Hygienist
I was born in Alabama and grew up in Marianna, where I graduated from Marianna High School in 2012. I graduated from Chipola College in 2016. From there, I attended hygiene school in Alabama and completed that in 2018. I started working with Bay Smile Docs in 2020. It's been such a wonderful experience working for and with such great doctors and staff.
I like to joke a lot and make my patients laugh, and seeing my patients smile is the best part of my job. I am committed to educating patients on the importance of good oral hygiene. Everyone on our team goes above and beyond to make sure each patient has a great dental experience and is comfortable every step of the way.
When I'm not at work, I enjoy spending time with my husband Tyler and our two fur babies (Chief and Willy). My hobbies include hunting, fishing, and hanging out with friends and family.